Dr Kathryn Harkup presents
Weapon of Choice
Spend an evening puzzling out the toxic clues used by the Queen of Crime, Dame Agatha Christie, in her bestselling detective stories, with help from science communicator, chemist and vampirologist Dr Kathryn Harkup.
Date & Time

Location

The Coro Supper Room
Prices

Standard: £12
Student / Under 18 / Access: £8
Unwaged: £6

Prices inclusive of £1 booking fee

Coro Members don't pay booking fees
Additional details

Members on-sale: Wed 1 Feb 10am
Public on-sale: Fri 3 Feb 10am

Doors open at 6:45pm

There is no interval

This event has unreserved seating
Weapon of Choice is an exploration of poisonous plots and deadly detective work. How do you spot strychnine in the soup or cyanide in the champagne? We will look at the howdunnit but whodunnit is for you to find out.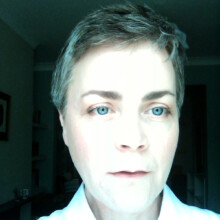 About: Dr Kathryn Harkup
Dr Kathryn Harkup is a former chemist turned author. She writes and gives regular public talks on the disgusting and dangerous side of science. Her first book was the international best-seller A is for Arsenic: The Poisons of Agatha Christie, which was shortlisted for a Mystery Readers International Macavity Award and a BMA Book Award. She has also written Making the Monster: The Science of Mary Shelley's Frankenstein, Death by Shakespeare: Snakebites, Stabbings and Broken Hearts, Vampirology: The Science of Horror's Most Famous Fiend and The Secret Lives of the Elements. Her most recent book is Superspy Science: Science, Death and Tech in the World of James Bond.