Printfest presents
Monoprint workshop with Dorothy Ramsay
Learn how to produce a vibrant monoprint by painting onto glass in this half-day workshop with monoprint expert Dorothy Ramsay.
Date & Time

Location

The Coro Ante Room
Prices

Standard: £35
Students: £25

Prices inclusive of £1 booking fee

Coro Members don't pay booking fees
Additional details

Age guidance: 14+

Suitable for beginners

Doors open at 12:45pm
During this workshop you will be producing prints by painting onto glass and printing one colour at a time, up to 6 different colours. By its very nature monoprint means you only get one copy, but lots of colour. Monoprinting is easily doable at home and does not need a big outlay to get started. There is spontaneity and the freedom to use as many colours as you like. This workshop will be experimental; printmaking is full of surprises, learning and fun.
What you will learn
Coming up with images
How to prepare your image to print one colour at a time
How to print your image
A second method of mono-printmaking
There will be some images provided to work from but preference would be to bring your own drawings or photographs that you already feel inspired by.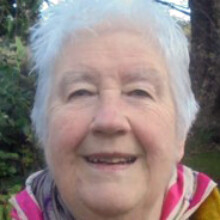 Meet your tutor: Dorothy Ramsay
Dorothy studied printmaking at Camberwell School of Art, London in the early 60's, producing large woodcuts for her degree show, and has remained fascinated by the endless methods and results to be achieved. She has continued to be excited by printmaking: it feeds her painting and vice versa. Although etching is now her favourite technique, she likes demonstrating mono print as it is the easiest and cheapest way to get involved in making a print. Landscapes are her main interest, but she enjoys creating abstract art as well. She completed a couple of MA's in mid-life and now works full time in a studio at Eden Arts, Penrith. See more at Dorothy Ramsay's Instagram page. Dorothy Ramsay is a member of Cumbria Printmakers.